A woman who lost her arm during a car accident can now feel her missing limb thanks to groundbreaking technology that uses vibrations to activate the nerves.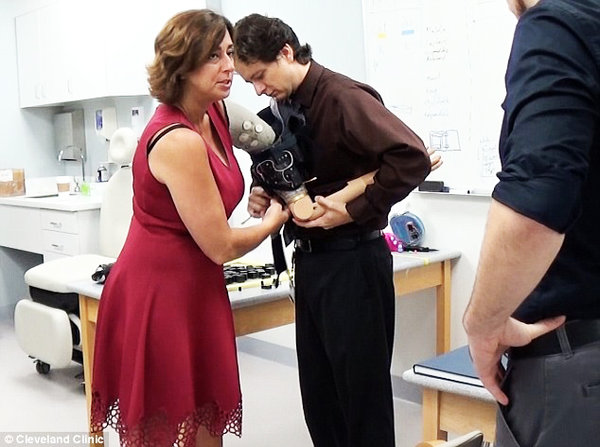 Amanda Kitts said the new technology enables her to feel the hands and fingers of her amputated arm, which helps improves the motor function of her prosthetic limb
Amanda Kitts, 49, lost her left arm in April 2006 when her small Mercedes sports car collided with a large Escalade SUV van while driving home from dinner.
She's worn prosthetic arms for approximately 12 years, but for the first time the mother-of-one said she can actually feel the hand and fingers of the bionic arm move.
This is due to technology created by researchers at Cleveland Clinic that restores natural movement and sensations in people with upper limb amputations, providing them with more spatial awareness.
The scientists said their breakthrough could enhance amputee patients' ability to control their prostheses and improve quality of life.