Forum rules
Communication only in English!!!
Messages in other languages will be deleted!!!
Интересующийся
Posts: 81
Joined: 27 Feb 2018, 08:39
Reputation:

11

Sex: -
Has thanked: 27 times
Been thanked: 23 times
Nice leg. C-Leg? There is a discussion on one of the other forums about how heavy and cumbersome artificial legs can be. How heavy is your leg and what is your experience wearing it?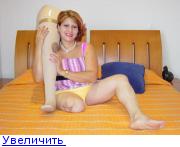 ---
Mollyduker
Who is online
Users browsing this forum: No registered users and 1 guest