Интересующийся
Posts: 186
Joined: 27 Feb 2018, 07:39
Reputation:

91

Sex: -
Has thanked: 42 times
Been thanked: 83 times
Nice leg. C-Leg? There is a discussion on one of the other forums about how heavy and cumbersome artificial legs can be. How heavy is your leg and what is your experience wearing it?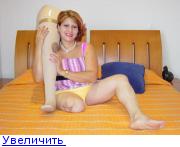 ---
Mollyduker
Новичок
Posts: 11
Joined: 16 Apr 2018, 03:55
Reputation:

0

Sex: male
Has thanked: 2 times
Been thanked: 1 time
Gender:
I think that a well-sculpted, cosmetic limb is terribly sexy!
No robot legs for this devotee!
---
OhioDev
Who is online
Users browsing this forum: No registered users and 1 guest