Forum rules
Communication only in English!!!
Messages in other languages will be deleted!!!
Администратор
Posts: 4186
Joined: 25 Oct 2016, 22:49
Reputation:

887

Sex: female
Has thanked: 155 times
Been thanked: 554 times
Gender:
LIFE AFTER LIMB LOSS
Almost a year ago I was in an accident that took part of my left leg. I was fortunate to get a prosthetic leg relatively soon after which put me on track to being active again without feeling like I missed a beat. I am so thankful every day that I get to walk and do the things I love. Each day is so spectacular. Life can change in a day, like mine did, for better or worse. I never take my time for granted anymore. Time is only lent to us. You can grow so much in a day. I feel like I don't have time to be unhappy. I love my life and I believe it is supposed to stand for something great. I've gotten used to the challenges. A problem might just be a new and exciting take on life. I've gotten to learn things I never would have known before. I have come to know myself in ways I wouldn't have dreamed possible prior to my accident. I still get to be me and nothing can ever get in the way of that, it can only illuminate it. My limb loss did not change my spirit, it deepened it. There is so much more in store for me; I know I'm just getting started.
https://yoocanfind.com/Story/1592/leap- ... loss-story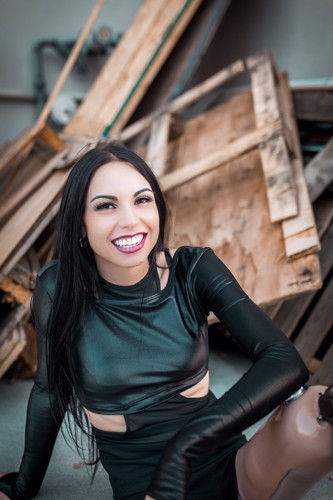 Если нечего сказать по теме лучше промолчи @
.....бывают дни хорошие...
---
admin
Who is online
Users browsing this forum: No registered users and 1 guest