A doting fiancé of a double amputee has captured dozens of idyllic photographs featuring her as a model.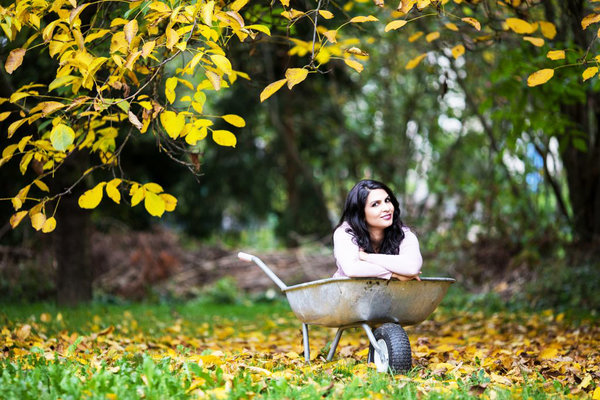 Hülya Durmaz, 34, was born with deformed hands and legs and when she was 18-years-old she was forced to have both her legs amputated to improve her quality of life.
And after meeting now fiancé, Dennis, 33, in 2015, they have turned her disability into art by taking a series of candid photographs of Hülya.
The couple, from Stuttgart, Germany, have created artistic scenes with a number of beautiful backdrops, from posing on a chair with her prosthetics beside her, to being placed inside a wheelbarrow.