Magdalena Malec, 31, had to have both of her legs, her right arm and the fingers of her left hand amputated after contracting the killer disease in the hospital.
She also needed a kidney transplant to save her life after being admitted with an ectopic pregnancy.
Bosses at the Luton and Dunstable University Hospital have now apologized for the medical blunder, which they accept could have been completely avoided.
"Now my life is not a life, it is vegetation – a fight for life. I was waiting for six months for the amputation of my limbs, with stinking and decaying legs and arms.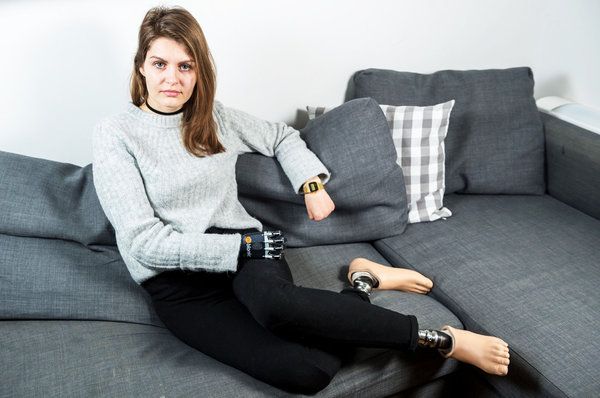 Nothing will restore what I had. I will never paint my nails again, I will never make a ponytail for my daughter, " Malec said.
"I do not trust doctors and I am very skeptical about all medical appointments and diagnoses," she added.
Malec, who is mom to Paulina, 9, and Severin, 7, discovered she was pregnant with her third child in December 2014.
But she and her partner Robert were devastated to be told just weeks later that she had suffered a miscarriage.
Malec continued suffering from heavy bleeding and stomach cramps, but was sent home from A&E with painkillers and anti-sickness tablets.