Sian Green was in the ambulance and there was an oxygen mask over her face. Soon she heard a paramedic hurriedly told the hospital that he carries a victim of amputation.
"I yelled at the paramedic to save my leg," she says, the memory is still painfully vivid.
But he leaned over and said, " sorry, honey. There's nothing we can do."Then I realized that nothing in my life would ever be the same.'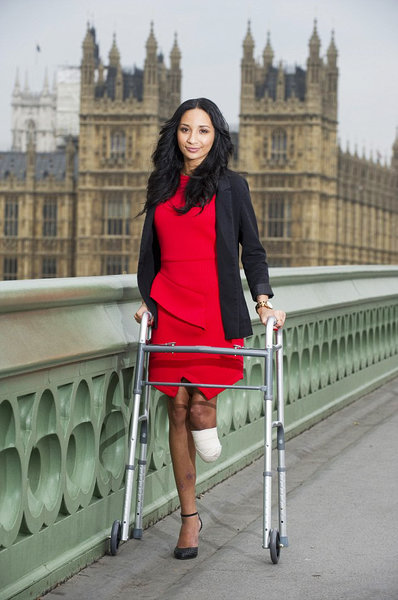 The twenty-four-year-old fashion student and trauma model were so serious that she had to amputate the left leg below the knee.
A taxi crashed into her on the first day of a dream holiday to new York with her best friend summer.
At that time, it was reported that the driver simply lost control of his vehicle. But now it seems that, in a moment of apparent road rage, he used his car to RAM the cyclist he was arguing with a few minutes ago.
His taxi mounted the sidewalk and mowed down Sian.